L-A-D Foundation - Land Stewardship in the Missouri Ozark Highlands Since 1962

Leo Drey & Pioneer Forest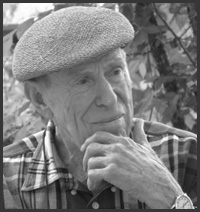 ©Missouri Outdoors, a video production of the Missouri Department of Conservation, produced a brief documentary on Leo Drey and Pioneer Forest. This video is an introduction to the efforts of Leo and Kay Drey on establishing today's Pioneer Forest.
---
Discover what L-A-D Land Has to Offer
With so many natural wonders, L-A-D Foundation lands have something to offer everyone. Click here to begin exploring L−A−D Foundation lands.
The L-A-D Foundation
The L-A-D Foundation was organized in 1962 with its principal mission to protect natural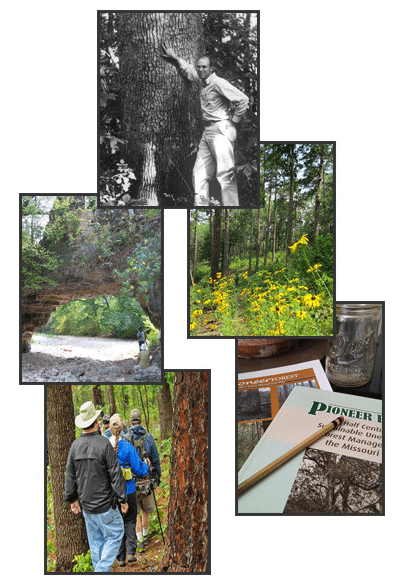 areas. Beginning in 1964, for the next 10 years, Leo Drey made a series of land donations to the Foundation. These were important Missouri places he had acquired. Most are now Missouri Natural Areas.
One example is Dillard Mill State Historic Site, set along a picturesque section of Huzzah Creek, where machinery is still intact and visitors can experience grist mill operations. Some of Missouri's prettiest pictures originate at the site. Another example is Grand Gulf State Park in Oregon County, one of Missouri's classic karst landscapes and a nationally recognized landmark. L-A-D Foundation properties include 12 Missouri Natural Areas and nearly a thousand acres of river corridor lands along the Ozark National Scenic Riverways
In the years that have followed, Drey and others have donated land or contributed resources that have enabled the Foundation to acquire, protect and sustainably manage land which offers many benefits for the public.  In 2004, Leo and Kay Drey donated most of Pioneer Forest to L-A-D, dramatically increasing the L-A-D land acreage. Pioneer Forest is a successful and widely-recognized demonstration of a conservative method of forest management known as single-tree selection harvest and has been operating for more than 60 years.
Most of our lands are located in southeast Missouri and within the Current River watershed. We invite you to visit our lands and learn more about what we do.
You Can Benefit From or Contribute to Research on L-A-D Lands
The L-A-D Foundation has conducted extensive research for several decades on sustainably managed forest lands. Additionally, many other organizations have conducted research and published their findings.
L-A-D Foundation encourages others to research on foundation managed lands.
Join our team in downtown St. Louis!
The L-A-D Foundation is seeking a part-time assistant to help keep pace with our expanding work. We are looking for someone with a keen eye for detail who can take on administrative responsibilities for a three-person office and provide support for grants administration and outreach and education projects
Full job description and application instructions can be found here.
For more information about working or volunteering with L-A-D or Pioneer Forest, click here to visit our Opportunities page.