L-A-D Foundation - Pioneer Forest

Pioneer Forest
"Thanks for providing such a great forest. I have hiked the Ozark Trail through your forest and I can't tell you how happy I am that Pioneer Forest exists, and that you allow us to use it for low impact recreation. Our family took the 2-mile interpretive drive this summer, and we really enjoyed it. We canoed the Current River starting above Bee Bluff on down to Two Rivers, so we were along your Roger Pryor Pioneer wilderness for a ways, it was awesome. There was no one around and the area felt really wild. We always love looking at the old growth pine along Highway 19. Thanks so much for all of this. I hope it gets bigger, and goes on forever." ...Website Visitor, 2001
Pioneer Forest is located in the heart of the Missouri Ozarks. Forests here are dominated by oak, hickory and pine. Here, our conservative uneven-aged forest management method, known as single-tree selection harvesting, has been used for more than half a century. Our decades long use and research of this successful method strongly indicate it as a truly sustainable forest management practice. Leo Drey began acquisition of the lands that are now Pioneer Forest in March 1951. When National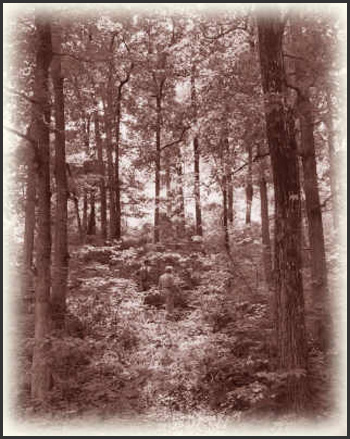 Distillers, a private company with lands located in the Ozarks, decided to liquidate its holdings in 1954, it sold approximately 90,000 acres of land to Leo Drey, who continued to purchase other forestland in the Ozarks for Pioneer Forest. For more than half a century, Pioneer Forest has restored more than 153,000 acres of Ozark woodlands across six Missouri counties through conservative, natural forest management. From the beginning, Drey challenged forest owners and managers to think in long-range terms about forests, their management, and the many public benefits forests provide. He recognized that these forested landscapes could be productive while they were managed using a more conservative harvesting technique. Drey's goal was to establish a demonstration method of harvesting trees while retaining the structure and character of the forest across the landscape. The long-range objective for Pioneer Forest is to develop and manage native tree species of large diameter and high quality for wood products while also providing a host of recreational and ecosystem benefits.
In July of 2004, Leo and his wife, Kay, donated Pioneer Forest to the L-A-D Foundation to ensure that the forest will be managed through environmentally sound and sustainable practices. "I have been privileged to have had such good people to work with over the years," Drey said. "I am pleased that the Foundation will continue to manage the forest just as I have done." The gift was recognized in various media around Missouri as well as by National Public Radio, USA Today and by the Chronicle of Philanthropy who noted the donation as among the 60 most generous gifts of 2004. The donation is the largest private gift of its kind in Missouri history.
As a result of the Drey's donation, Pioneer Forest, as a limited liability corporation, is now owned by the L-A-D Foundation; the Foundation continues to manage the Forest as it has been since its beginning in the 1950's.
Click here to view Pioneer Forest brochure (right click and "save as" to save)
FOR MORE INFORMATION ABOUT PIONEER FOREST:
Pioneer Forest
P.O. Box 497
Salem, Missouri 65560.
Telephone (573)729-4641, Fax (573)729-6706.